Summer is the time for vacations and fun activities, such as hiking and swimming. It's also time for you and others to spread E. coli around. Whether you are planning a trip on a cruise ship or just to your local beach, you should also be focused on staying safe and healthy.
Clearly the contamination of recreational waters and key venues is a big concern. But when you go, do you know that you could leave your E. coli behind? And what does that mean in regard to your health, the health of others and, in particular, children's health? What is the role of the tourism industry, the water professionals and public health programs in keeping us safe?
Holiday Infections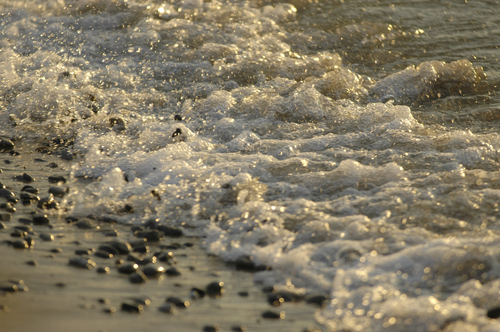 There is plenty of evidence that water contamination can lead to illness during key leisure and outdoor activities. But really, who wants to remind us of these risks (party pooper)? However, an understanding of the statistics and better assessment can lead to improved knowledge of the nature of the risks and how these risks have changed in this global playground. More importantly, this will lead to better control measures by individuals as well as professionals as part of their responsibility.
Let's take hiking in pristine wilderness areas.
A two-year study of incidences at a National Outdoor Leadership School found the most common symptoms in the population attending the school were nausea, vomiting, and diarrhea (26.4 percent) and respiratory symptoms (16.6 percent). Both hygiene and disinfection of drinking water were deemed essential to reducing disease.1
In a study of backpackers, diarrhea (56 percent, n = 156) was the most common illness limiting individuals from achieving their goals, and drinking untreated water was found to be associated with this risk. Therefore, treating water was deemed mandatory to maintain health on the trail.2
Fecal pathogens (organisms in poop that cause diseases) are associated with poor human hygiene and zoonotic pathogens (which move from animals to infect humans and vice versa). Viruses, like Norovirus, spread between people (and people and their environment, from what they have left behind), and zoonotic parasites like Giardia (which cause intestine infections) could be particular problems. Do we know what the water quality is in our national and state parks? No, a national water quality study is needed. In fact, hikers and backpackers could be recruited to take part as citizen scientists. This understanding could allow for better communications about key parks and protection measures.
Look up good ways to treat your water while hiking here.
What about cruise ships?
A study of 21 reported outbreaks of waterborne diseases on cruise ships found that 6,400 people were affected, and the culprits were identified as Enterotoxigenic Escherichia coli, noroviruses, Salmonella spp, Shigella, Cryptosporidium sp, and Giardia lamblia.3 Disease has been shown to decrease with improved ratings associated with inspections.
Exposure to whirlpool spas on cruise ships may also be associated with the risk of acquiring Legionnaires' disease. In one study risk increased by 64 percent for every hour spent in the spa water.4
Before you plan that cruise go here and check out the outbreaks from 1994 to 2013 and see if your favorite cruise line is on the list.
Swimming in Sewage
There were 20,120 beach closures in 2012 nationwide. Of those, 69 percent were caused by an increase in the fecal bacterial concentrations above the water quality standards. The Great Lakes beaches had the highest violation rates (11 percent).
Recreational outbreaks in ambient waters continue to occur in the U.S., with 157 outbreaks associated with lakes, 13 with rivers and six with oceans and springs. The causes were not often identified (likely due to viruses), but those that were reported included Shigella spp., the most common agent, responsible for 41 outbreaks (108 total) in lakes and for rivers. Leptospira was the most common cause, associated with five outbreaks (10 total).
What's E. coli Got to Do With It?
E. coli are bacteria that live in the intestinal tract of humans and warm-blooded animals (including birds). The bacteria are found 100 percent of the time in our feces (poop) and are excreted each time we go. E. coli have become the universal "indicator" of pollution from wastes of humans and animals used by state agencies, the EPA and the World Health Organization. E. coli can end up on our hands, in water, on surfaces, in food and in soil and sediments and even in the air. Most E. coli do not cause disease but are indicators that pathogens may be present, including other bacteria (like Salmonella), viruses (like norovirus) and parasites (like Giardia). We use E. coli to indicate that drinking water is safe (treated or protected, such as with groundwater wells), recreational waters are safe, shellfish is safe, vegetables are safe, and that our indoor environments are safe (have been disinfected).
But E. coli are not perfect indicators.
They don't always indicate the risk when it comes to viruses and parasites.
Some strains of E. coli cause serious disease (E. coli 0157 H7).
And they don't tell us where the pollution is coming from.
Microbial Source Tracking (CSI for Water)
Advances in genetics and microbiology are now used in medicine, food safety and crime investigations. Those of us who work in the water quality and health field also use powerful DNA technology to track down the sources of the pollution as well as to study emerging pathogens. It is a water detective profession. New tools and methods are being developed and the international community of water scientists is beginning to collaborate. In the California Assembly Bill 538, standards and guidelines were required in order to implement an accepted approach to evaluate and restore impaired waters. A blind round-robin study was used to validate the MST tools. One of these markers, used in the Great Lakes, demonstrated that this human sewage marker was linked to the number of septic tanks in the watershed, thus providing science-based information for decision making in restoring the quality of our rivers, lakes and shoreline.
What Can I Do About It?
At the individual level you can practice good hygiene, washing hands, frequent bathroom breaks at the beach, no swimming when you are ill, and disinfecting critical surfaces, particularly after someone is sick.
You can also get involved with watershed groups and other non-profits. Find out about the protection and restoration needs for your watershed. Talk to your public health professionals and water utilities to find out about your risks and find out about which beaches are "healthy" and which are not.
The tourism industry should support and invest in wastewater and drinking water infrastructure for the communities they serve.
And the water industry needs to advance the use of modern tools and develop water quality maps to highlight hot spots of potential disease.
Water quality equals health, our health and the health of our ecosystems and communities. The health of people, animals and the environment are intertwined and referred to as "One Health," and water is part of the Earth's life support system. Summers are meant for fun in the sun, and whether we are drinking the water, swimming in the water or boating on the water, we all can play a role in keeping the E. coli at bay. Do you know where your E. coli are?
References:
1. Drew Leemon and Tod Schimelpfenig, 2003, Wilderness Injury, Illness, and Evacuation: National Outdoor Leadership School's Incident Profiles, 1999-2002, Wilderness and Environmental Medicine, 14, 174 182.
2. Boulware, DR; Forgey, WW and Martin, WJ 2003. Medical risks of wilderness hiking. American Journal of Medicine Volume: 114 Issue: 4 Pages: 288-293.
3. Rooney, RM; Bartram, JK; Cramer, EH; Mantha, S; Nichols, G; Suraj, R; Todd, ECD. 2004. A review of outbreaks of waterborne disease associated with ships: Evidence for risk management. Public Health Reports Volume: 119 Issue: 4 Pages: 435-442.
4. Jernigan, DB; Hofmann, J; Cetron, MS; Genese, CA; Nuorti, JP; Fields, BS; Benson, RF; Carter, RJ; Edelstein, P; Guerrero, I; Paul, S; Lipman, HB; Breiman, RF. 1996. Outbreak of Legionnaires' disease among cruise ship passengers exposed to a contaminated whirlpool spa
Lancet Volume: 347 Issue: 9000 Pages: 494-499.
5. Wendt, Chris, MPH, MSU, QMRAwiki: http://qmrawiki.msu.edu/index.php?title=Hazard_Identification%3A_Important_Outbreaks
6. Dissertation Dr. Marc Verhougstarete, 2012. Measuring Microbial Water Quality Responses to Land and Climate Using Fecal Indicator Bacteria and Molecular Source Tracking in Rivers and Near-Shore Surface Waters of Michigan, Michigan State University.